"In these current times there is more and more importance on knowing and understanding your personality and relating that to what you want out of life, both privately and professionally. Young people can't start early enough in this refelective process as they begin to mature and embark on their career paths. The need for young people to get clarity on on who they are and what they want to be is now being met with the Vision Quest Camps from Mark McGregor. Mark has worked with our company for many years and is the right person to help young people find their vision. There is no better person to coach and develop the next generation of people and leaders. "
"If I had learned earlier what Mark helped me to find out about myself, and about my real mission, I don't know how different I would be today... but I am sure that I would have some started doing some things much earlier and with more confidence. For many decades our education systems around the world have focused on training and devloping our IQ, but has not really focused on the important stuff that we need as humans. Mark is trying to bridge that gap, so our lives will have a purpose and help society. He will have such a large impact on the young people of the next generation."Both my children will attend Mark's camp. I see the Vison Quest Camps like vitamins, the supplement to what I am trying to give them; a purpose and the path to find themselves in our cosmos."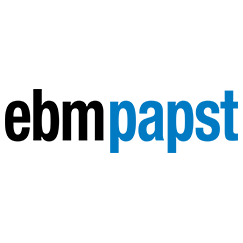 "Successful business executives know that goals cannot be reached without a very clear vision and related mission. Now, Mark McGregor offers his best practices and coaching methods to young people who are just about to start their career.As we live in a world of a million choices, young adults struggle to put themselves on the right track, especially when it comes to finding their path to a future profession which not only offers them good income but also joy and satisfaction. This program, the Vision Quest Camps, maybe one of the best gifts that parents - who believe in the capabilities of their children - can give them."
"We have been working with Mark since more than a decade now, and with each passing day it just reconfirms what we saw in day one… that Mark is just not any coach, Mark is a catalyst of change! His power, charisma, and approach gives him the leverage and ability to touch deep in peoples subconscious and evoke a changing wave that acts as a life changing catalyst, even from day one! We have been promoting Mark for many years, and I am honest and say to my partners, clients, and children "the lucky ones will get a chance to work with Mark, to create a proper orientation and find their mission at earliest possible time of their life". I personally got lucky to have that experience 10 years ago!"
"
Highly efficient teams need highly effective people. This saying of Mark's is so simple but so true. It is absolutely worth the time and effort to start the inside-out process, of personal development early in your life. Without a clear idea how to do it, how to start and who could help you in your journey, I would assume that nearly everyone will struggle with this process to be as successfull as any individual could be.
Knowing and applying the principles of Mark's teaching can make a huge difference in your life.
Still today I sometimes ask myself how life would have been developed if I had met Mark earlier. Not to be misunderstood – I was very lucky to meet him at all and based on my lessons learned I am very satisfied with my path of life until today. But nor the university nor classical leadership courses of any company I know (and I know many) teach those convincing and simple principles that Mark is offering. Most people do not even know what they are missing.
Since Mark told me about his new Vision Quest Camps for young adults I have been very excited and enthusiastic. The earlier a person can experience being part of his camp and getting to know him and his team, the better.
This is a great chance, take it!
"
"Mark is a fantastic individual with a great sense of well being for the body and the mind! These leadership and Vision Quest Camps can change your life can change your life. Mark has helped me to better understand myself, motivated me to see my potential and provided clarity and simple methods that have made me a better person not just at work but in my personal life. This new youth Vision Quest Camp is just a great idea!"Beware... attending any team or personal workshop with Mark will change your life!He did it for me by making me much more aware of the connection between my own vision / mission and the wellbeing of my mind and body! I can only say after 5 years that I always get excited for my fix of "positive time" with Mark.""